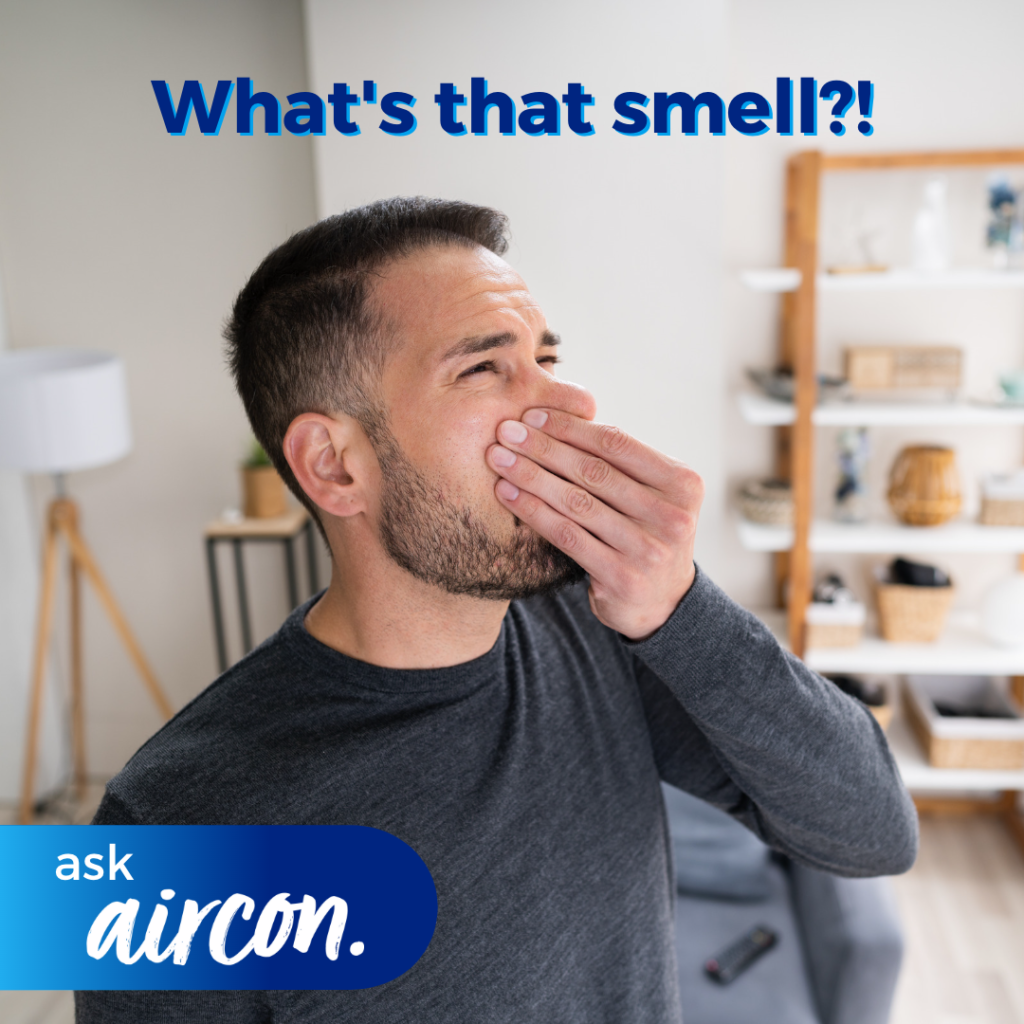 Have you ever noticed that stinky smell when you switch from the heater to the AC?
This odor is most often described as being like "dirty socks" and is referred to as Dirty-Sock-Syndrome by HVAC professionals. There's a lot of info out there about what it could be, how to prevent it, and whom you should trust. Don't worry.. we've compiled a bunch of info on the subject so you can be confident in your air quality.
Having trouble reading the below image? Download it here.

Have more questions? We'd be happy to answer!